."TOMMY'S SMOKING ROGRAM IS THE ONLY THING THAT EVER WORK FOR ME" Tammie B. Seaside N.J.

"Tommy Russo, is a dynamic man, an incredible friend and an awesomely inspiring force. If you are someone who is in search of freedom from the ravages of smoking or in need of sound strategies for living, loving and letting go of beliefs and behaviors that don't support the caliber of life you both desire and deserve, Tommy is definitely the man who can help you to develop a customized plan-of-action that is both realistic and achievable. It is my great pleasure to call him my friend and colleague." 

Deborah M. Cofer,Author of "SISTAH POWER"

"t was about 15 years ago and I was in front of a group of people doing a "Quit Smoking for Life" Seminar. I asked the group a simple question, "with a show of hands, be honest with me, who in this room is ready to quit smoking today". About 20 percent raised their hands. Then I said, "Well, I see we have a honest group here. (The group laughed.) Now let me ask you a second question, if someone gave you $1,000,000 to quit smoking forever, starting today, how many in this room are ready to quit". Everyone in the room put up their hands, even the two non-smoking ladies that were helping me with the seminar. So, I respond by saying, "I see the whole room would quit smoking today for $1,000,000, but only about 20 percent of you would quit to save their life!?!?!?." The room got VERY QUIET. Everyone started looking at each other. I thought WOW!! What a great way to get my point across. That is why I made up a story about someone giving you $1,000,000 in my intro on CD number four in this "Quit Smoking For Life" CD Program. Most people just don't get it. Smoking is no joke. It kills about 440,000 people a year. It can take someone's life at any time'' . –Tommy Russo

"YIKES,19 YEARS OF SMOKING, TOMMY HELPED ME QUIT!! HE ALSO HELPED ME TO START EATING HEALTHIER AND LOSE 17Lbs IN ONLY 4 WEEKS".-JOE S.TROY,NY



HELPING PEOPLE TO QUIT SMOKING FOR OVER 25 YEARS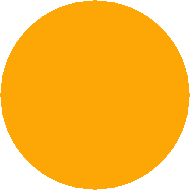 BEST QUIT SMOKING PROGRAM ON THE MARKET

"NO BULL, IF YOU WANT TO QUIT THIS IT!! QUIT SMOKING FOR LIFE" - FRANKY T. YARMO CA.

YOU SMOKE THROUGH THE WHOLE PROGRAM


EASY TO DO-SAFE,

           AND THE ONLY                 SIDE EFFECTS- BETTER HEALTH.YOU WILL BE SMOKE FREE IN LESS THEN 30 DAYS

TOMMY PROGRAM- IS ABSOLTLY AMAZING!!!!! -STEVE MARKS KY. 


"IF YOU REALLY WANT TO QUIT SMOKING "QUIT SMOKING FOR LIFE IS THE PROGRAM!!  IT'S FANTASTIC"   Chilo H.  Palm Bay Fl. 

I smoked cigarettes for 37 years, thanks to Tommy Russo's Quit Smoking for Life Program. I DONT SMOKE ANYMORE!! 

Edward P. Millerburg OH. 

"I usually  don't write reviews but "Quit Smoking For Life program is the only thing that ever work for me to quit smoking Thank you Thank you Thank You.".       Zoey J. Greensboro NC

 YOU MUST BE 18 YEARS OR OLDER TO USE TOMMY RUSSO'S QUIT SMOKING FOR LIFE PROGRAM

 YOU MUST BE 18 YEARS OR OLDER TO USE TOMMY RUSSO'S QUIT SMOKING FOR LIFE PROGRAM

COPYRIGHT PATENT WASHINTON DC

YOU SMOKE THROUGH THE WHOLE PROGRAM


QUIT SMOKING AT HOME ON YOU OWN TIME

LESS THEN A CARTON OF CIGARETTES